Fraunhofer MEVIS is research partner of Marshmallow Laser Feast to create the immersive artwork 'The Tides Within Us'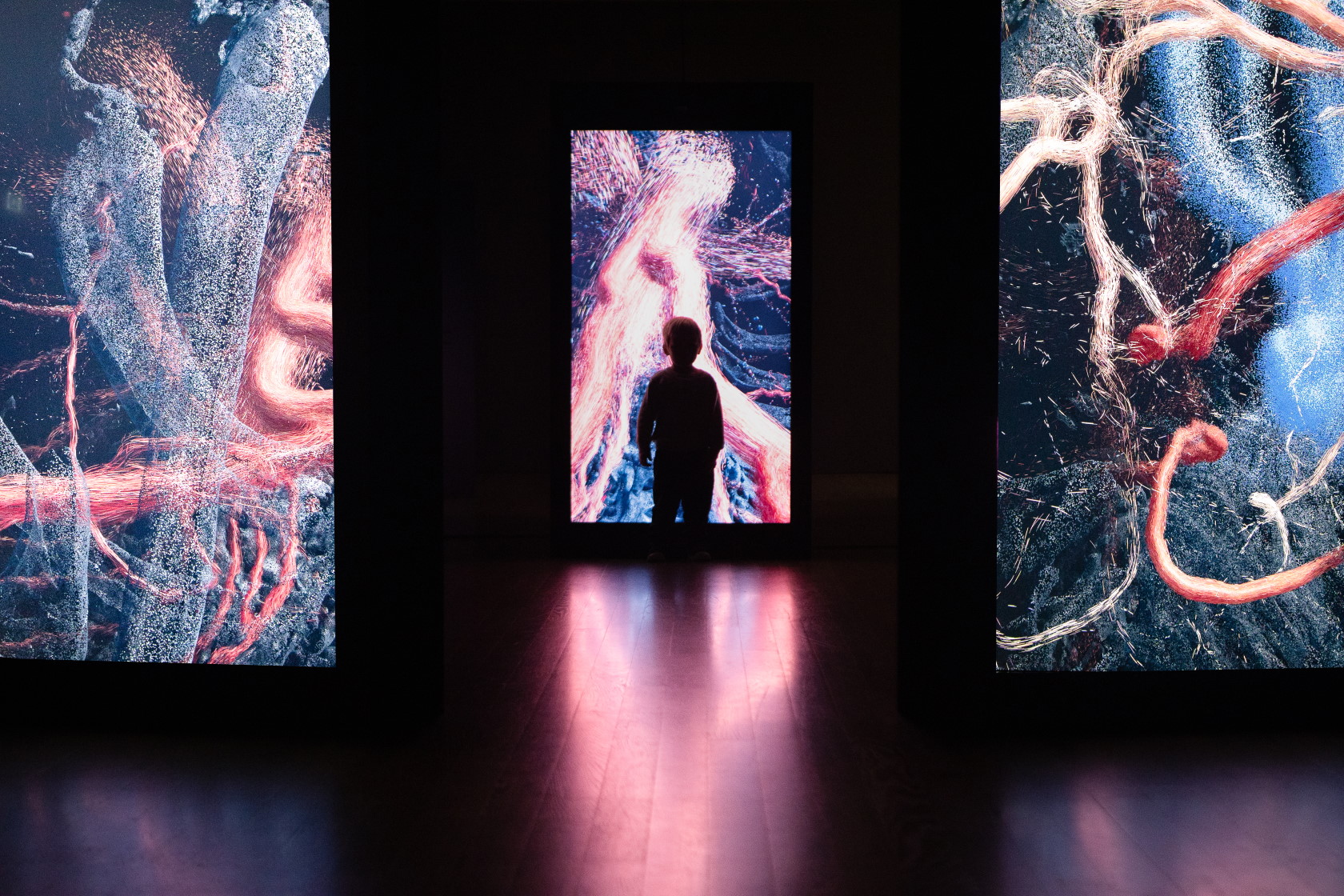 The Institute's expertise in digital medicine and the MR-Lab research has enabled Marshmallow Laser Feast (MLF) to work with medical data at the bleeding edge of capturing techniques. The result is a series of stunning interactive screens that allow the audience to explore the human ecosystem. Scientific data sets that peer deep into the human body formed the starting point of this artwork.
The Tides Within Us can be experienced, as part of the Human Nature Exhibition, at York Art Gallery until the 9th May 2021, before launching in full as one of the major artworks being presented as part of the Coventry City of Culture. It is co-commissioned and co-produced by Coventry City of Culture Trust and York Mediale.
This collaboration has opened new ways of seeing and experiencing the human body. As immersive technology continues to evolve, offering new platforms for experiential and embodied learning, the potential for this collaboration grows too. The ultimate goal of the project is to change the way people learn and think about themselves in relation to the environment. Where does the human body end, and where does it begin?
In addition to the work, Fraunhofer MEVIS will be hosting an online workshop and a talk on digital medicine in cooperation with York Art Gallery, to deepen the audience's experience and foster engagement with The Tides Within Us.