Kick-off Meeting of the Eurostars iVisc Project in Bremen on 5 May, 2011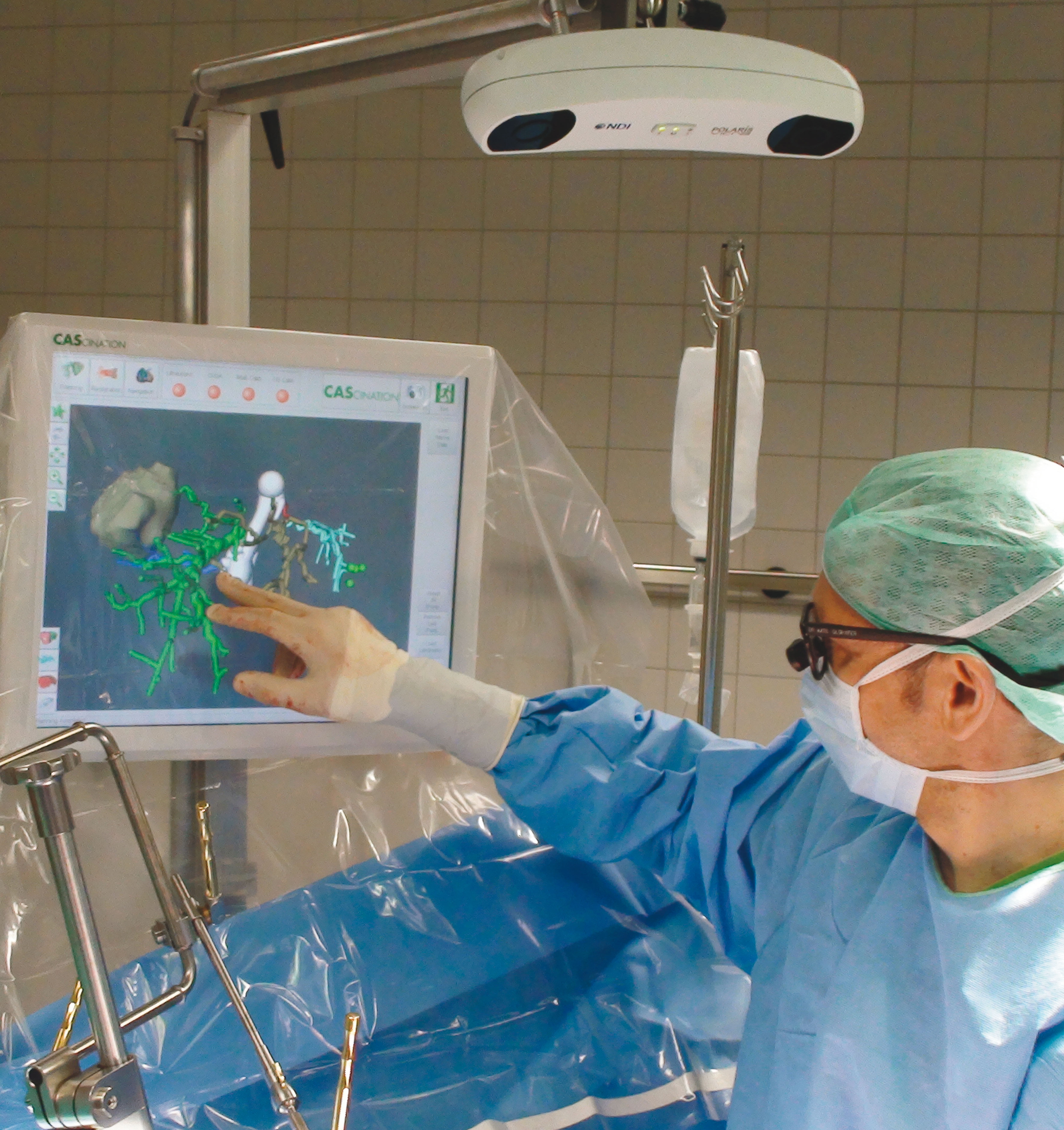 During surgical liver tumor removal, identifying critical anatomical structures is complicated by the deformation of the organ.

To support intraoperative orientation, the EU-sponsored iVisc project will realize a system for integrated planning and intraoperative instrument guidance for open liver surgery.

Just as current GPS units reliably indicate the location of an automobile on an electronic street map, this system will track the real-time position of surgical instruments relative to anatomical structures that have been identified during operational planning, thereby increasing the safety and accuracy of the surgical intervention.

Through this project, the iVisc partners in Germany (Fraunhofer MEVIS and MeVis Medical Solutions AG) and Switzerland (ARTORG, University of Bern, and CAScination AG) continue a long-standing cooperation in the field of computer-aided liver surgery.