Michael Schwenke awarded with a New Investigator Travel Award 2013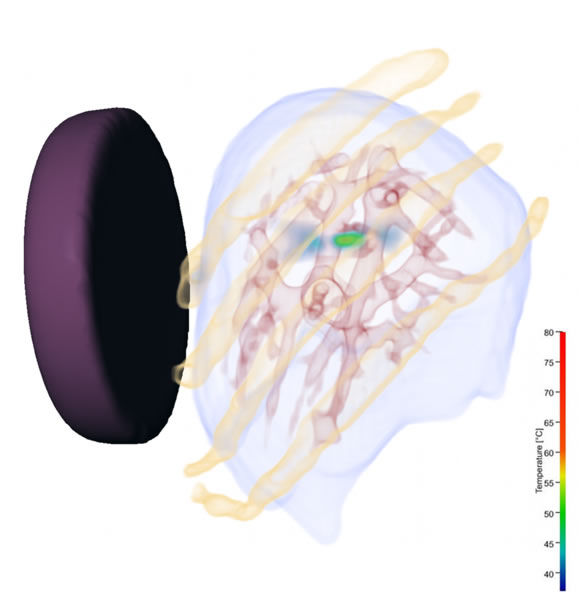 Michael Schwenke, scientific researcher at Fraunhofer MEVIS in Bremen, was awarded with a New Investigator Travel Award 2013, at the Annual Meeting of the Society for Thermal Medicine taking place April 17-21, 2013 in Aruba. He received the award, which is sponsored by the Radiation Research Society, for his contribution: "Accounting for patient specific breathing motion in fast numerical HIFU simulations".
The awarded contribution investigates the challenges of high intensity focused ultrasound (HIFU) for non-invasive ablation and hyperthermia for treatment of abdominal organs such as the liver. Here are still severe challenges to overcome: The target moves due to breathing motion and may not be accessible over the entire breathing cycle, which makes the application of HIFU difficult. To allow for a safe, effective, and efficient treatment, detailed monitoring is needed. The goal of the presented work is to improve current therapy monitoring through numerical simulation to allow for the real-time detection of motion-induced risks.