Kick-off for BMBF Project MS-Atrophie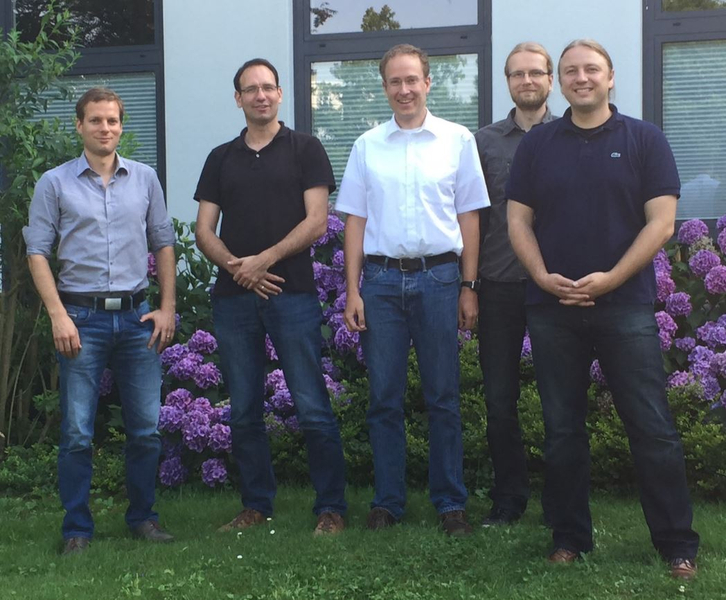 On Thursday, July 21, the kick-off meeting for the project MS-Atrophie took place at Fraunhofer MEVIS in Bremen. MS-Atrophie is funded by the Federal Ministry of Education and Research (BMBF) under the program KMU-innovativ: Medizintechnik for three years.
Multiple sclerosis (MS) is in our latitudes the most common inflammatory disease of the central nervous system. In addition to the inflammatory there is also a degenerative disease component that causes tissue loss (atrophy) in both the brain and the cervical spinal cord. In the project, a fully automatic MS atrophy measurement system will be researched and developed that reliably quantifies the extent of tissue shrinkage based on MRI image data. The benefit to the patient is that the ineffectiveness of an existing therapy with respect to the tissue protection is detected at an earlier stage and a corresponding adjustment of the therapy can be performed.
Partners in the project MS-Atrophie are, besides Fraunhofer MEVIS, the SMEs jung diagnostics GmbH, Hamburg and mediri GmbH, Heidelberg. Associates clinical partners are the University Hospital Zurich and the University Hospital Dresden.