Ninth Meeting of the Fraunhofer MEVIS Advisory Board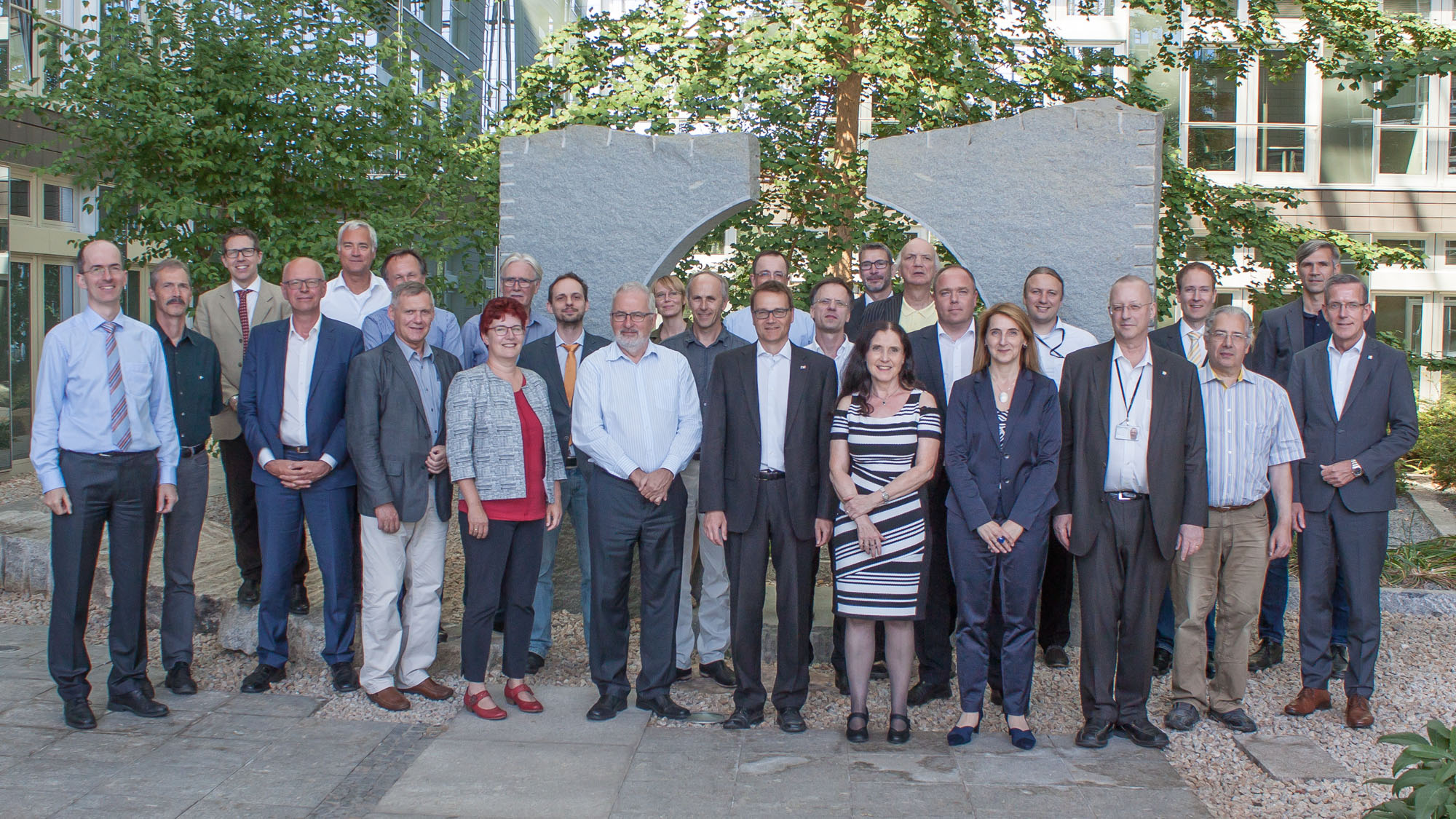 In Bremen on Wednesday, June 21, 2017, the Fraunhofer MEVIS Advisory Board (Kuratorium) met for the ninth time.
Andreas Meuer, head of the main department Finance, Accounting, and Economic Plan of the Fraunhofer headquarters in Munich, gave a talk concerning the current state of affairs of the Fraunhofer-Gesellschaft. The institute directors Prof. Dr. Horst Hahn and Prof. Dr. Ron Kikinis reported on developments in the focus and structure of the institute and outlined medium-term prospects and strategic plans.
Scientific personnel of Fraunhofer MEVIS presented the Advisory Board demonstrations of current research to relay the latest developments, inter alia, in machine learning in medicine and in quantitative pathology. The members of the Advisory Board praised the developments at Fraunhofer MEVIS and articulated their appreciation and thanks to the institute's personnel.
At this year's meeting, the two renowned scientists Prof. Dr. Craig Garner und Prof. Dr. med. Fabian Kießling were appointed as new members to the Advisory Board.
Professor Garner studies dementia, with a particular focus on the dynamic assembly and function of synapses in the central nervous system. He is jointly appointed by the German Center for Neurodegenerative Diseases (DZNE) and the Charité Berlin and brings a wealth of experience in translating basic research into clinical use and valorization. Professor Garner studied biochemistry at Purdue University and worked, inter alia, at Stanford University in California before joining the DZNE in 2014.
Professor Kießling ist director of the Institute for Experimental Molecular Imaging (ExMI) at the University Hospital of RWTH Aachen. ExMI focuses on the development of novel contrast agents, imaging techniques and therapeutic approaches to characterize and treat cancer, cardiovascular and inflammatory disorders. Before receiving his call to Aachen in 2008, the physician worked in various positions at the German Cancer Center (DKFZ) an die Thoraxklinik in Heidelberg.