Professor Peitgen honored with Fraunhofer Medal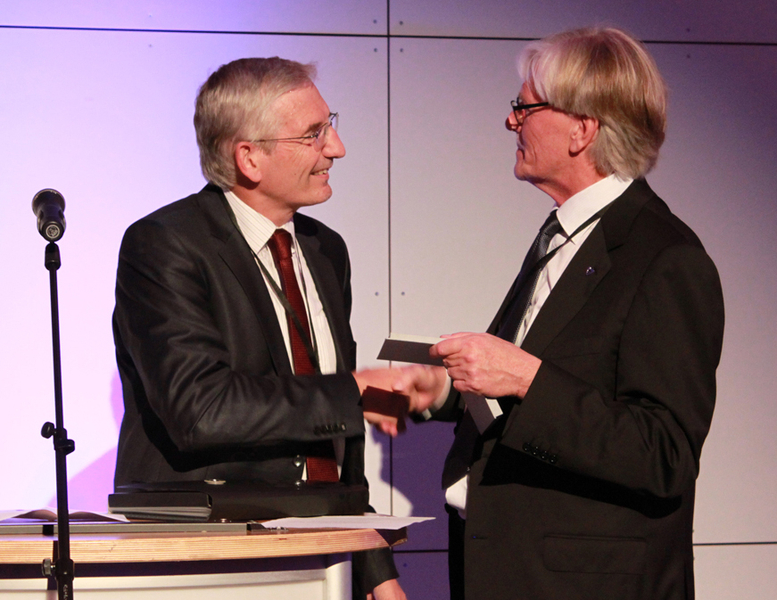 During the farewell symposium "Disruptive Innovations in Medicine", held by Fraunhofer MEVIS for Professor Heinz-Otto Peitgen on September 4 at the Jacobs University Bremen, Professor Peitgen was honored with the Fraunhofer Medal for his contribution to the Fraunhofer-Gesellschaft.
Peitgen received the medal from Prof. Dr. Alfred Gossner, Senior Vice President Finance, Controlling, and Information Technology of the Fraunhofer-Gesellschaft. In his laudation, Gossner expressed his gratitude to the founder and longtime institute director of MEVIS much for its commitment to Fraunhofer and the very pleasant and efficient collaboration in recent years. With the integration of MEVIS, the Fraunhofer-Gesellschaft strengthened its expertise in the fast developing fields of medical technology and the healthcare market.
Peitgen left Fraunhofer MEVIS on October 1, 2012 to become president of Jacobs University Bremen in January 2013.